De La Hoya Stripper's Fingers Get Sticky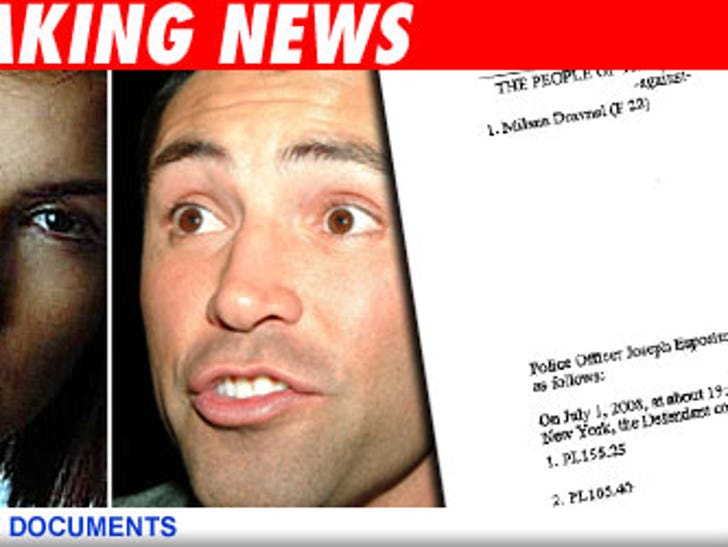 The ex-stripper who claimed to have cross-dressing shots of Oscar De La Hoya went all Winona yesterday at Macy's in NYC.

Now that Milana Dravnel's not going to get $100 mil out of Oscar with a lawsuit, money must be tight: The ex-Scores girl was nabbed Tuesday night after cops say she tried to walk out of the department store with as much as $1,000 in filched merch. Cops say she produced a receipt -- but not for all the loot. She's been charged with fourth degree larceny and possession of stolen property.
A call to her lawyer Salvatore Strazzullo was not immediately returned.