Rodman Can't Worm His Way Outta This One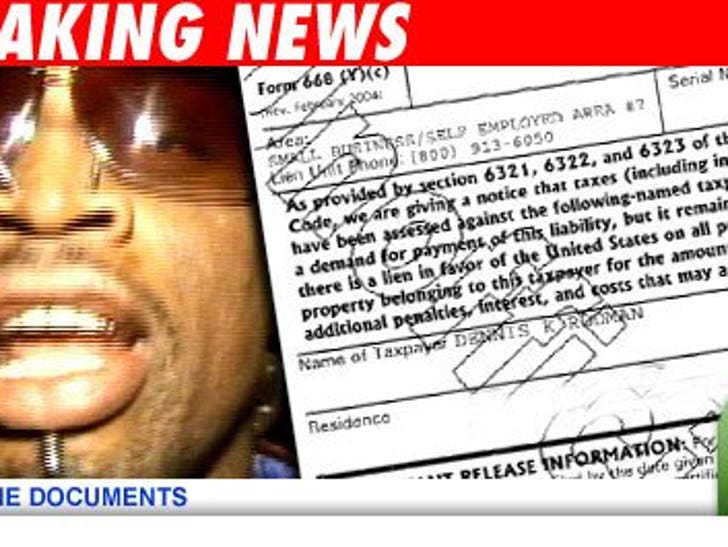 Dennis Rodman has got more legal trouble than he can shake his extremely long tongue at -- but as Wesley Snipes will attest, this is one problem that won't go away. Always bet on the IRS!

A couple of outstanding tax liens show that the Worm owes well over $400K to the IRS, and they don't appear to have been paid. Rodman's peeps say it was a mistake by Dennis' old biz manager, and that when all is said and done he'll owe "a very small balance" -- which he'll pay.