John Cusack: You Played Me, Now Pay Me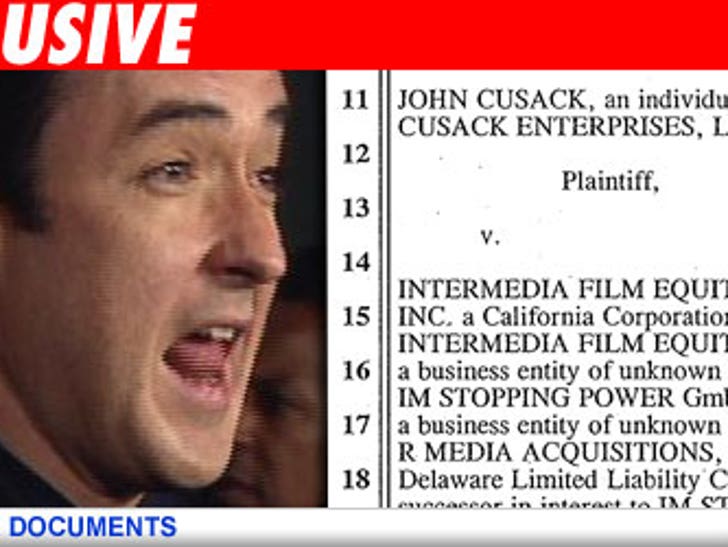 John Cusack is suing a movie production company because it didn't have stopping power. Let us explain.

In the lawsuit, filed today in L.A. County Superior Court, Cusack claims Intermedia Film Equities USA convinced him to star in a film called "Stopping Power." According to the suit, Cusack was guaranteed $4.5 million, whether the movie was made or not. And he was promised all his expenses would be paid, including $50k to cover the costs of his staff on location.
Pitbull lawyer Marty Singer, who filed the suit, claims Cusack traveled to Germany and began production, but Intermedia came to him and said they couldn't afford to pay him the guarantee and eventually canceled production.
The suit claims Intermedia and the other defendants never had the funds to pay Cusack and fraudulently induced him to travel to Germany and then tried and renegotiate a lower fee. Now that's a Grosse Pointe.
Cusack wants $5,600,000 plus punitives.