Pearl -- Oprah Treated Me Like Doody!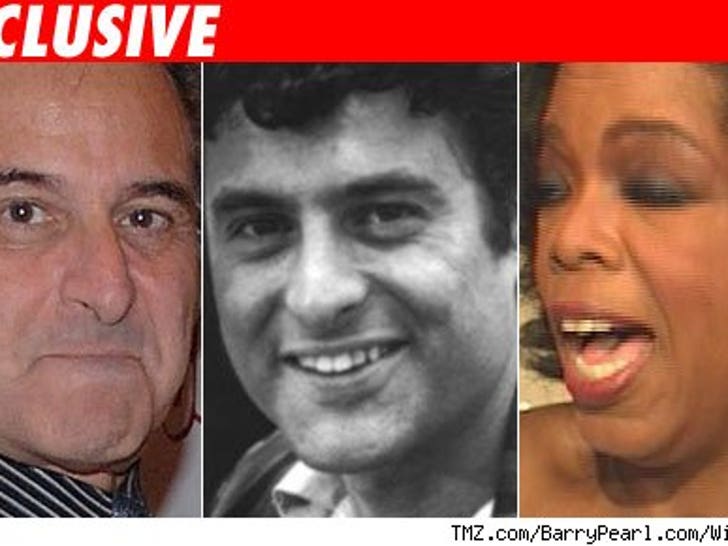 Barry Pearl -- that's Doody from "Grease" to you - says "Oprah's Big Give" is plenty generous ... except when it comes to paying up for movie clips they use on the show.

Here's how it works -- in order to use a clip from "Grease" on TV, it must be licensed first from Paramount and then a fee needs to be negotiated with each of the actors. Pearl says Harpo skipped that crucial part.
He says when he asked for a reasonable fee from O's production peeps for a clip that was on "Big Give," they scoffed -- and called his residuals "found money." Thing is, residuals are much more than "found money" for Barry -- it's his livelihood. So when he saw "Summer Nights" playing on a TV in John Travolta's episode of "Give" -- without his consent -- he asked O's company Harpo for $7,500 for himself and three other Greasers in the clip.
That's when Barry says things got, well, Ken-icky.
Harpo countered with $5K, and when he and his agent then countered again, Harpo low-balled him with a SAG-endorsed offer of just three times the weekly wage ... from 31 years ago, i.e, peanuts. They also told Barry to be happy with peanuts, because the cash was "found money." Not so giving!
Barry is suing mad -- and his lawyer is firing off a letter to Harpo as we speak.
Harpo Productions tells TMZ: "The clip in question was included on the "Big Give" series for less than five seconds. We have been involved in discussions with SAG, Paramount and Mr. Pearl's representative in good faith. We have made a settlement offer that is in accordance with SAG guidelines, with appropriate penalties, which should bring this matter to a swift and satisfactory resolution."