Warring Videos at Center of Denise vs. Charlie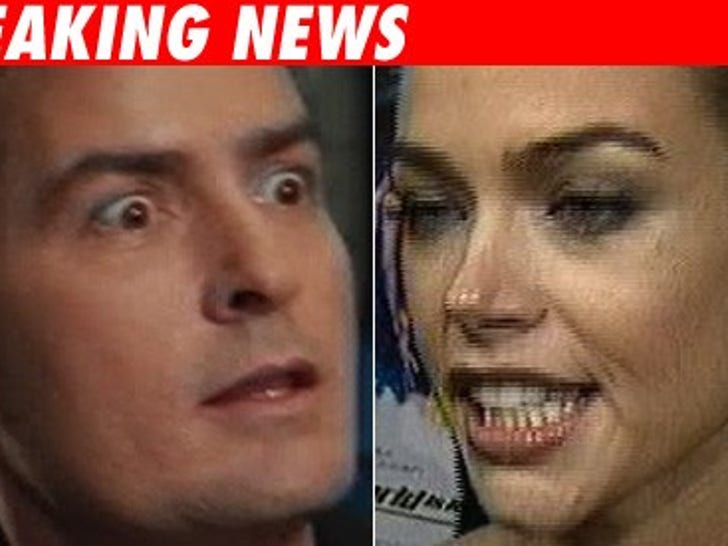 Charlie Sheen and Denise Richards both say they couldn't be happier with the latest courtroom custody battle -- a battle that has a lot to do with home video.

TMZ has learned Richards' lawyer, Neal Hersh, came armed with home video from Denise, showing her kids acting out in a way Denise found alarming. Hersh would not comment on the video, but we're told the way the kids have been acting is why she wants restrictions on Charlie's contact with the kids. We also know the videos were not shown in court.
On the other side, Charlie's lawyer, Fern Wender, brought her own video to court, courtesy of Charlie. We're told this video shows the kids acting just fine.
Hersh said, "Denise could not be happier with the order. She fully intends to support these orders and only hopes that Charlie will support those orders and follow them."
Wender says Charlie was very happy the court commissioner only granted the innocuous portions of what Denise was asking for, and denied everything else. Hersh fired back, "It is shameful that he is trying to keep a tally on who won and who lost. The judge granted certain orders and denied others. This was about an emergency situation regarding her children."
Charlie's camp says the Commish did not find any emergency to justify changes to the current custodial arrangement. As for keeping score, Charlie's peeps point out that it was Hersh who invited the media to attend this morning's hearing, not them. They also add that all Charlie wants is what's best for his young children, including keeping these court hearings private.