Jump On the Jolie-Pitt Money Train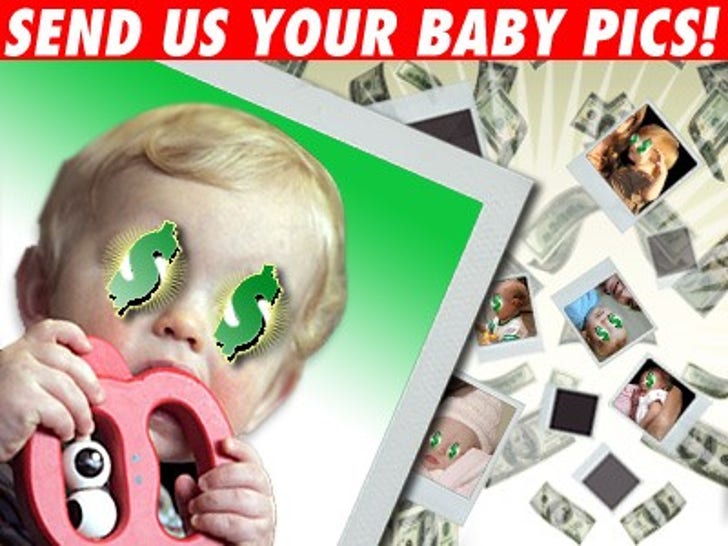 TMZ didn't have the cash to become a serious bidder in the $14 million Brad/Angie baby pic war. But are those kids cuter, more interesting than yours? We think they aren't. So we're putting a price on your baby's head.

Send us a photo of your kid, assuming he/she is 3-months-old or younger. If your rug rat ends up in the TMZ gallery this Saturday, we'll send you $14. OK, not enough to buy a French chateau, but for at least one day that kid will be just as famous as Sean Preston or Jayden James ... and you can buy 14 burgers at McDonalds.
Click here to send us your pics! Be sure to include your name, your spawn's name and your address -- if you don't, we can't use the pic!