Roseanne: Angie a Dumb Bitch with Slacker Hubby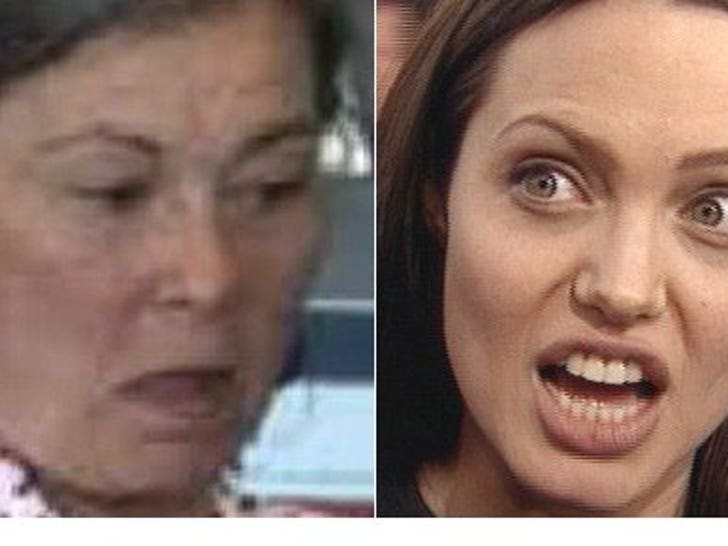 Roseanne Barr says Angelina Jolie is "evil" -- her hubby Brad "vacuous."

Roseanne went insane on her blog, scoffing that Jolie likes McCain but hasn't decided whom to endorse. Roseanne rants, "...do you not know that the African daughter you hold in every picture had parents who suffered and died because of the Republican Party's worldwide economic assault on Africa..."
She also mentions two of the other kids are Vietnamese and Thai (actually Maddox is Cambodian), saying their real families are "victims of America's right wing military incursions..."
Roseanne goes on to claim -- Brad has brought in $40 million a year in violent, psychopathic films and gives away a relatively paltry $3 mil "to starving children trying to look as if they give a crap about humanity."