B.J. Hunnicutt from "M*A*S*H": 'Memba Him?!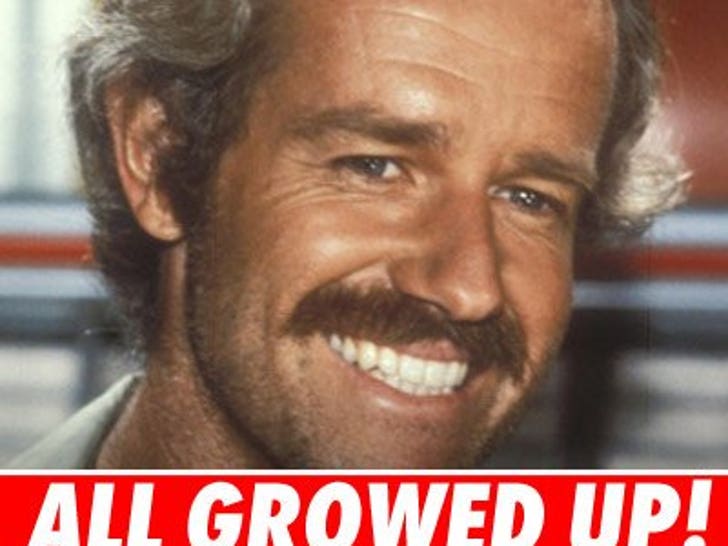 TMZ Drinks the "Shawn Johnson" Haterade
After getting hundreds of hate emails, phone calls, and rage-filled comments over the last 24 hours, we at TMZ finally took the hint -- not everybody found the Shawn Johnson/Topo Gigio comparison hilarious. Sure, we'll eat the crow you shoved down our throats -- but you gotta check out some of the messages we got in our "contact us" mailbox. We even got a letter from an official Team USA Gymnastics rep!

Yes, we got the message loud and clear, but make sure to click through to the final email -- the one that started this whole mess in the first place.
Chubby Checker: 'Memba Him?!
Ernest Evans aka Chubby Checker is famous for the 1960 song "The Twist" and the popular dance of the same name. Guess what he looks like now!

Even if these Olympians don't bring home medals, they're all winners in the department that really counts!

Phelps -- Now a Real Homie
Michael Phelps has plunked down $1.69 million for a condo on the waterfront in Baltimore, Md. Here's the headline -- practicing in that pool ain't gonna win him any medals.

His new pad is 4,080 sq. ft. (check out the model in the photos). The complex has a rooftop terrace, a private screening room, a state of the art gym, a clubhouse with pool tables.
If you're wondering where the money came from, before the gold Phelps was projected to earn between three and five mil this year.
Freddy Krueger: 'Memba Him?!
Robert Englund is famous for playing undead serial killer Freddy Krueger in the 1984 film "A Nightmare on Elm Street" and all its sequels. Guess what he looks like now!

Don't we know -- the line between edgy and offensive is a slippery slope ...

The stars may not be pumping their own gas, but they've sure been pumping iron. Get pumped people!

What the Hell Happened to Your Body?!
Some of the biggest celebs in the Thirty Mile Zone are now unrecognizable, perhaps because of starvation, age, motor oil -- or all of the above. Take a look at the famous gone heinous, and please, don't judge.