Actress Claims Cut-Rite Cut Wrong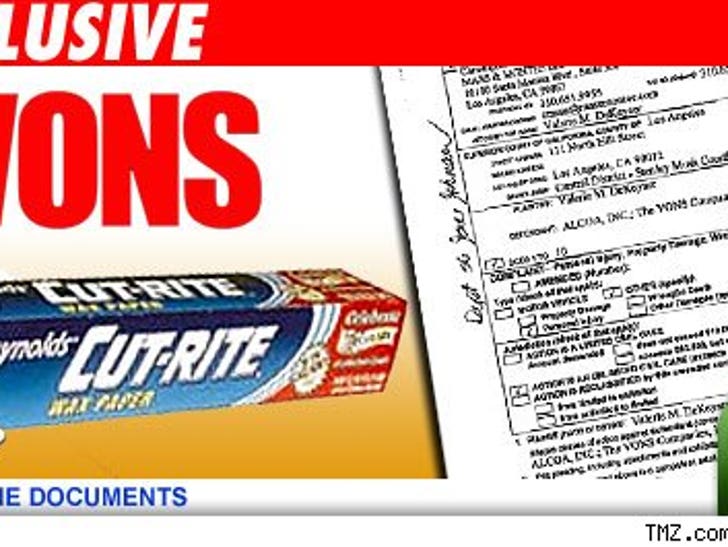 An actress who played a waitress on "Everybody Loves Raymond" has filed a lawsuit against a grocery chain and Alcoa, claiming she cut herself on the teeth of a wax-paper box, like four million people do every month.

Valerie DeKeyser is going after Vons and the aluminum company, claiming she got a bad box of Cut-Rite paper. As she put it, the box "differed from other ostensibly identical units of the same product."
No word yet from Vons or Alcoa, but we have an idea for a response -- ha ha ha.