Brady Plays House With Gisele -- REDIRECT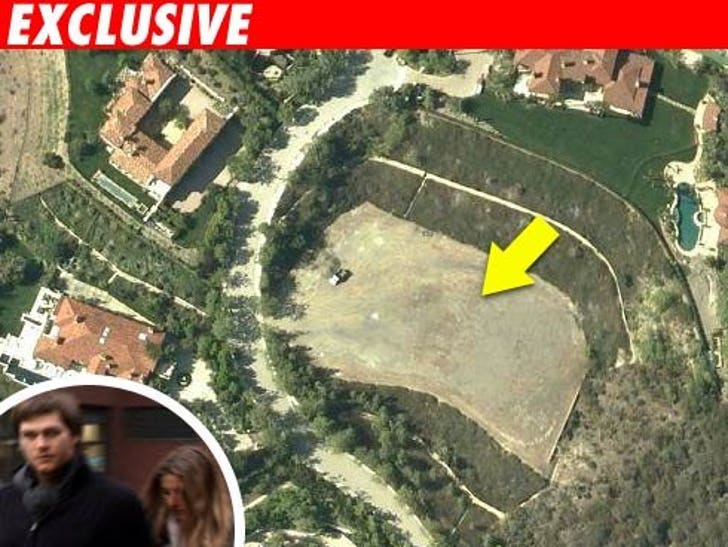 Gisele Bundchen must have decided she wanted a mansion in L.A., because TMZ has learned that Tom Brady is jumping through hoops to build her one.

Sources close to the supermodel and her "Errand Boy" tell us Tom just closed a deal to buy a plot of dirt in Brentwood -- on Arnold Schwarzenegger's street -- for more than $11 million. We repeat -- he bought dirt for eleven mil!
TMZ is in possession of documents which show that Tom took out a mortgage of $8.225 mil that he will pay back in 5 years. The property -- approximately 3 acres -- was purchased under the name TGBE. We're wondering if the G stands for you know who...
A source connected to Brady tells us he bought the west coast property to be closer to his kid. A source connected to his baby mama Bridget Moynahan says that excuse is total B.S.
BTW -- on top of the $11 mil he dropped on the land, Tom will also have to drop some serious coin on the structure he plans on living in. Meanwhile, Tony Romo spent $699,000 on a place in Dallas.