Northcutt's Ex-GF -- Seconds Before Beatdown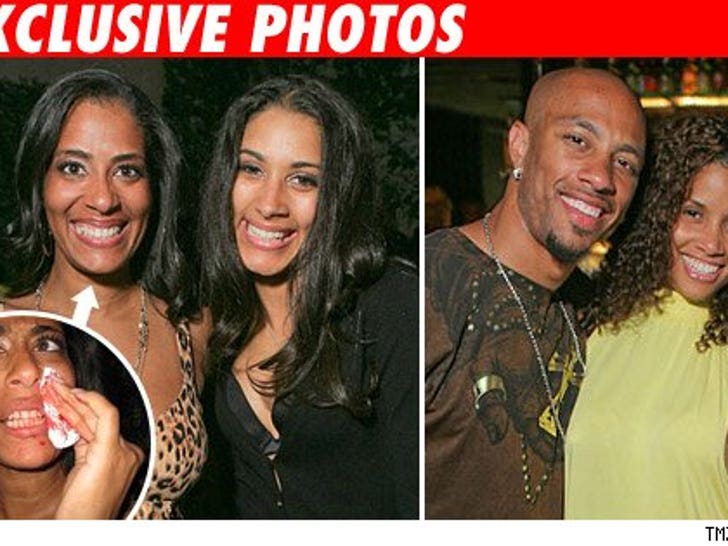 Every picture tells a story, don't it?

Sharri Henry (far left) claims NFL star Dennis Northcutt (right) had his cousin beat her up after an NFL party they both attended back in May -- allegedly because Henry wouldn't get an abortion (Northcutt is the probable baby daddy).
Now check out the pic on the left of Henry just moments before she was allegedly brutalized. The pic on the right was taken at the same party, also just before the attack. It shows Northcutt with his extremely hot new GF at the time. Some people who were at the party tell us when Henry saw her ex with the new chick, she went after him with all the ferocity of a scorned woman.
Henry is now seven months pregnant. She's suing Northcutt over the attack.