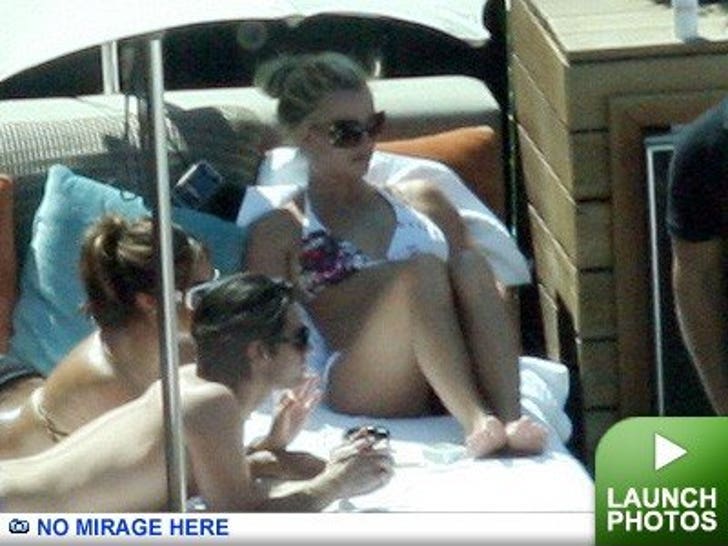 The only labor Britney Spears has been involved in over the last few years involves child birth. Nonetheless, she kicked back at Bare, the pool at the Mirage in Las Vegas, to celebrate. And she looks gooood. So we ask...

A Sighting Rarer Than Sasquatch ...
... Oprah and her alleged longtime lover Stedman Graham -- TOGETHER!

Oprah and Stedman were seen doing the Pledge of Allegiance at something called the the 20th Reunion Festival in New Jersey over the weekend.
Wait until Gayle hears about this!
It's easy to get hooked on crack,,,,,

Michael Jordan -- Smokin', Stealin', Tongue'n'
With his professional baseball career already up in smoke, Michael Jordan decided to smoke up while playin' a little baseball yesterday -- and he was still better than everyone else on the field.

His Airness hit a local diamond in Atlanta for a Labor Day softball classic with his boy Jermaine Dupri -- where the former minor leaguer refused to take the cigar out of his mouth the entire game. He hit, he smoked. He stole, he smoked. He fielded, he smoked. He even ripped his jeans while sliding into third -- cigar in mouth the entire time.
Good thing he can afford a new pair.
Halle Berry Baby: Not Available at Newsstands
So Halle Berry's baby has been officially and belatedly unveiled. That's Nahla at the L.A. Zoo. So you be the judge ...

Diddy -- If You Diddn't Hate Him Already...
What a breathtaking moron. While most of America is struggling to make ends meet, Diddy is seriously acting like he has made the supreme sacrifice -- flying commercial. He acts as if this should make front page news...his wish is our command.