Pap to Lilo: I Know Who Punched Me!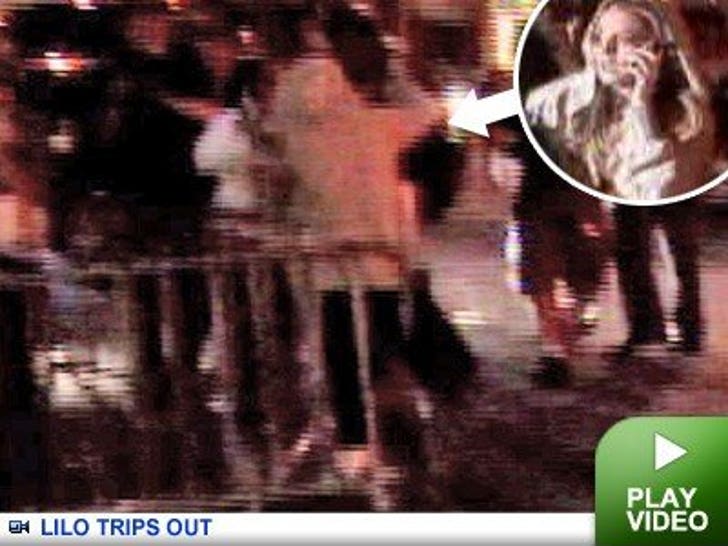 What in the name of Kanye West has gotten into Lindsay Lohan?

Lilo was heading into The Bowery Hotel in NYC Sunday night -- the same place J.Lo was throwing a birthday party for Marc Anthony -- when she tripped over a metal barricade that had been set up. According to our guy on the scene, Lindsay must have thought one of the paps tripped her because she turned around and punched a photog in the nose!
She was on the phone at the time and, after the punch, told whoever she was talking to, "Oh my God, I just hit a paparazzi."
Cops were called to the scene, but no charges were made.