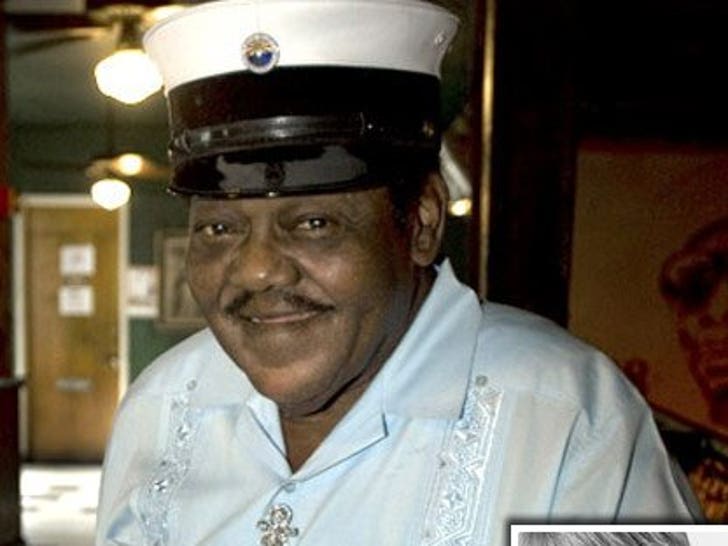 The 80-year-old resurfaced at an event in New Orleans recently, looking adorable.

In the confusion of Hurricane Katrina, someone thought Domino had died and spray painted "RIP Fats" on Fats' New Orleans home.
In actuality, a very much alive Domino was rescued from his Ninth Ward home by the Coast Guard and helicoptered to a shelter in Baton Rouge.