"Night Court" Star Markie Post: 'Memba Her?!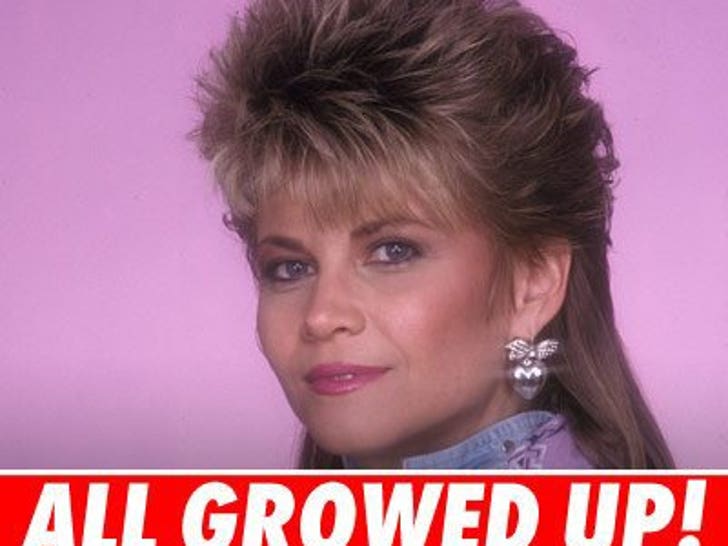 Markie Post is best known for playing teased-out public defender Christine Sullivan on the '80s sitcom "Night Court." Guess what she looks like now!

Not all stars in Hollywood are starving themselves to maintain their stick-like figures. And we've got the proof!

Chris Baker's Final Photo
TMZ has obtained a photo of Chris Baker just moments before he boarded the Learjet that crashed on takeoff.

Baker sent the cell phone photo at 11:22 ET, 31 minutes before the plane crashed. Baker e-mailed the photo to a friend with the text, "Go hard on the block."
Baker, Travis Barker's assistant, was one of the four people who died in the crash.
If there is one thing every celeb loves, it's some free swag. It doesn't take much for these celebs to sell out.

Like father, Like son. While mommy's away, the kids and daddy will play.

Disney to Miley: Face the Music or Else!
TMZ has learned Miley and Billy Ray Cyrus want off "Hannah Montana," and their conduct has triggered a war on the set.

Our spies on the set tell us Miley has bragged that she will get fired, making it clear she wants to focus on singing and not the show. For his part, Billy Ray has also made it clear that there is more money in singing than a Disney cable show. As a result, the father-daughter team has been showing up to the set ridiculously late, stalling production and infuriating cast and crew.
Emily Osment, who plays Lilly Truscott, used to be extremely tight with Miley. Now we're told Emily is so bitter she literally turns away from Miley after each scene. We're told Emily's dad got in a screaming match with Billy Ray, complaining he and Miley were unprofessional.
Sources tell us Billy Ray has told people on the set that he and Miley will do 12 more episodes and then they are out. Disney was so pissed they called his agent, railing that Billy Ray and Miley were ingrates. Disney insisted that Billy Ray and Miley not only finish the 24 episode season -- but Disney was adding six more episodes.
To put it mildly, this set is far from the happiest place on earth.