Dirty Miss Washington -- Still Into Chicks!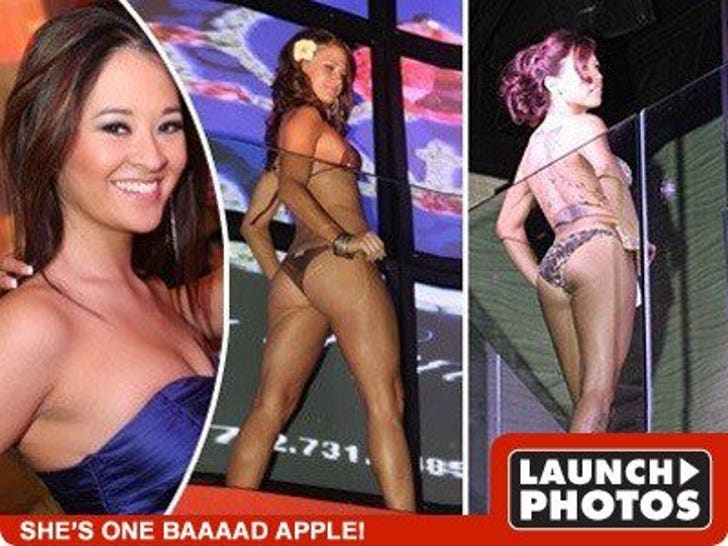 Elyse Umemoto, Miss Washington 2007, has been laying low since pictures of her flipping off the camera, getting her Beer Pong on, and of course making suggestive girl-on-girl oral sex signs surfaced in July.

So it's kind of ironic that the first time she's spotted out after her controversy was at a Hawaiian Tropic bikini contest in Las Vegas last night. For her part, and sadly, Elyse (left) was one of the few ladies who kept her clothes on.