Lohan -- Road Trippin' and Gas Hoggin'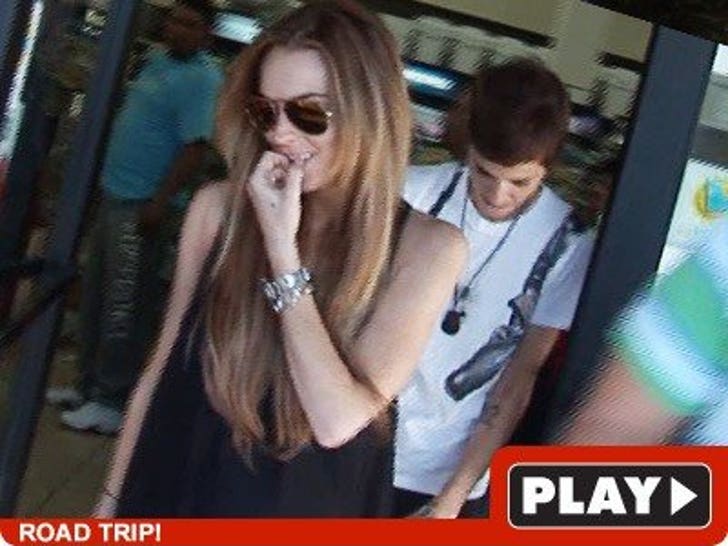 After filling up their SUV with about $5000 in gas, Lindsay and Sam took a real deal road trip to Sin City this weekend, complete with a pit stop in the city with the World's Tallest Thermometer -- beautiful, desolate Baker, California.

Before they went back on the road, Linz told us the the reason for the couple's quick getaway was to "celebrate our love for each other." Nothing says romance like 300 miles of hot, steamy desert.