Britney -- Sundae, Bloody Sundae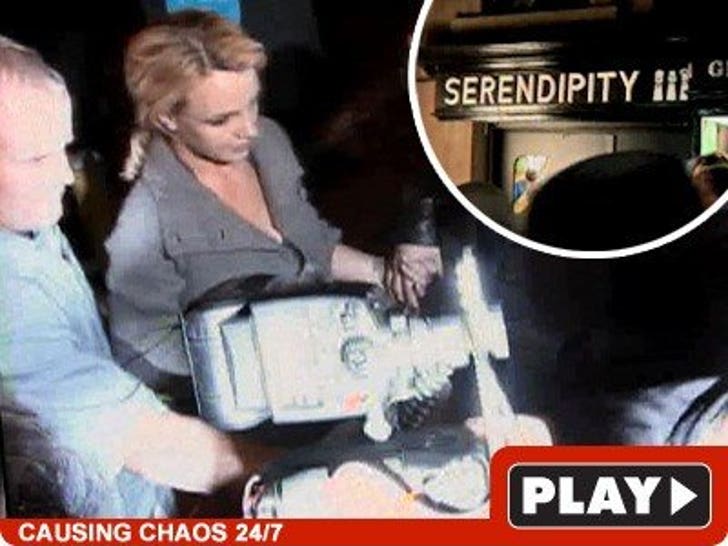 Stop the presses!!!!! Britney Spears ate junk food!!! And we got the scoop -- literally -- on what she put down.

Brit took her freshly re-toned physique to the famous NY dessert haven Serendipity 3 last night, where she couldn't resist a butter pecan sundae concoction. However, in an effort to conserve her daily caloric intake, she wisely washed it down with a Diet Coke. Thank God.