Paris: Do I Look Like a Klingon To You?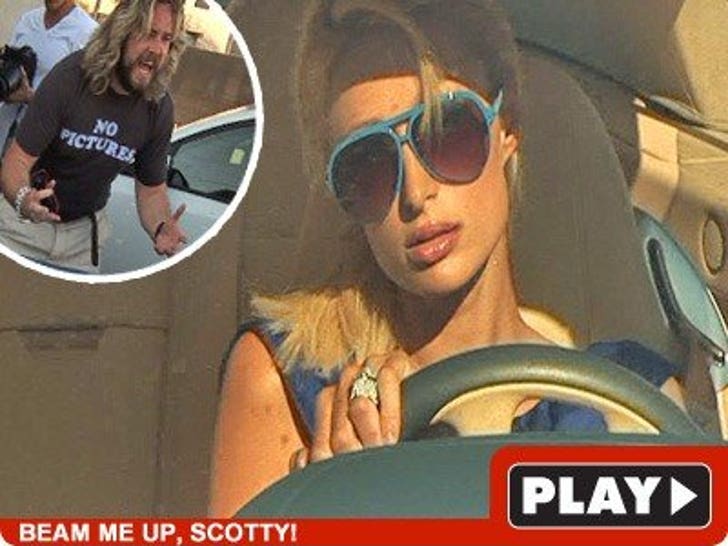 Sure, she acts like a total space cadet, but Paris Hilton's never actually been to the final frontier.
Some crazy dude -- who claimed he was "completely sane" -- kept screaming at Paris for the digits of William Shatner, Captain Spock and Mr. Sulu outside Betsey Johnson. Anyone know the Vulcan death grip?
UPDATE: A few astute TMZ commenters have identified the crazy guy as Justin Lee Collins, a British comedian and host of the TV show "The Friday Night Project."