Hef Twin Busted for Catfight with Her Sis!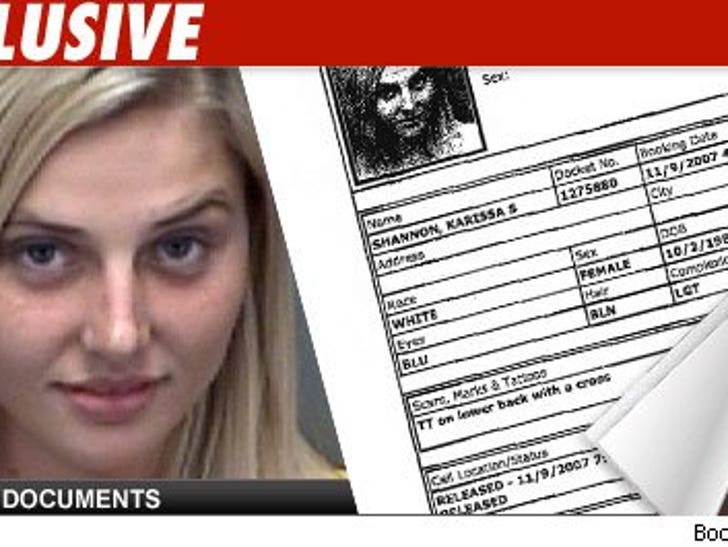 Hugh Hefner's new twin GFs don't just beat the living crap out of other people -- they also kick the s**t out of each other.

We've learned Karissa Shannon was arrested just two months before she and sis Kristina were pinched for aggravated battery back in January. In this case, however, she was popped for kicking her own twin sister in the face. Lovely.
Here's the blow-by-blow, according to the charge report: When cops showed up, Kristina was lying on the ground outside their apartment "wearing only blue jean pants" and "bleeding from her nose," while Karissa was standing over Kristina asking who had done this, "as if she had no idea what had happened."
Best part: a neighbor said he witnessed the one twin kicking the other twin in the face, though "he could not identify which sister was which." Karissa eventually fessed up.