Has Anyone Seen This Guy?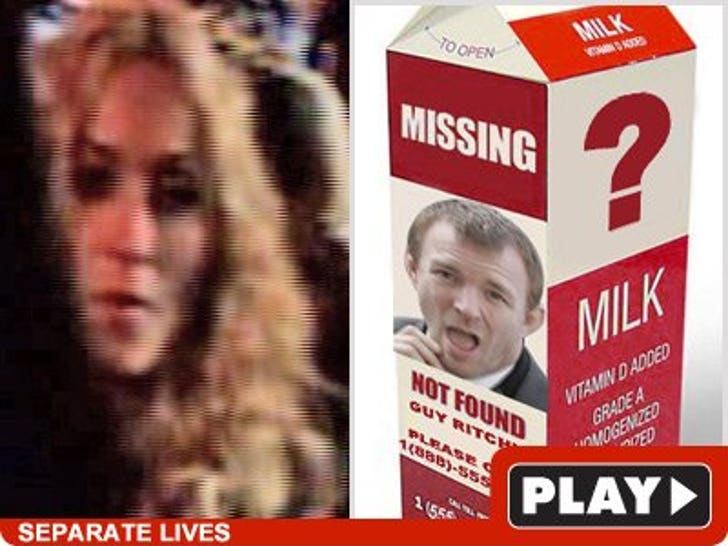 APB: Where in the world is Guy Ritchie?

You'd think he'd show up last night to his wife Madonna's big film premiere in NYC. But no Guy. We hear he's shooting his own flick in the UK, but that's why God invented airplanes.
Meanwhile, Alex Rodriguez is having furtive Mexican meals with Madge and palling around with her entire inner circle all over NYC. So what's the deal?