Jen and John Make Chicken Salad Out of....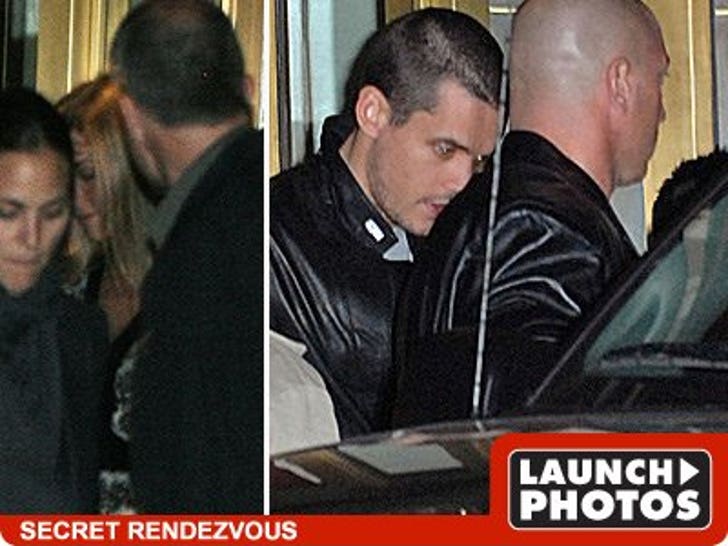 John Mayer and Jennifer Aniston have been skulking around L.A. together. And there's a little chicken involved.

We got pics of J&J leaving the Sunset Tower Hotel separately the night before last. We're told they dined at a small table, eating chicken salad and wine.
There's a buzz John went to Jen's Hollwood pad and left after midnight. And the two at Italian last weekend in NYC.
Here's what someone very close to them told us -- they definitely aren't officially back together, but they're not apart either. It's somewhere in the middle, which is more fun.
DJ AM -- Back at the Office
Going back to work after a prolonged absence always sucks.

Unless it's to perform with Jay-Z at the re-opening of the Hollywood Palladium last night. That's kinda cool.
WAAAASSSSSAAAAAAAPPPPPPPPP
Naturalists are making a comeback!

"That Girl" Marlo Thomas: 'Memba Her?!