Aretha Franklin -- McLovin' It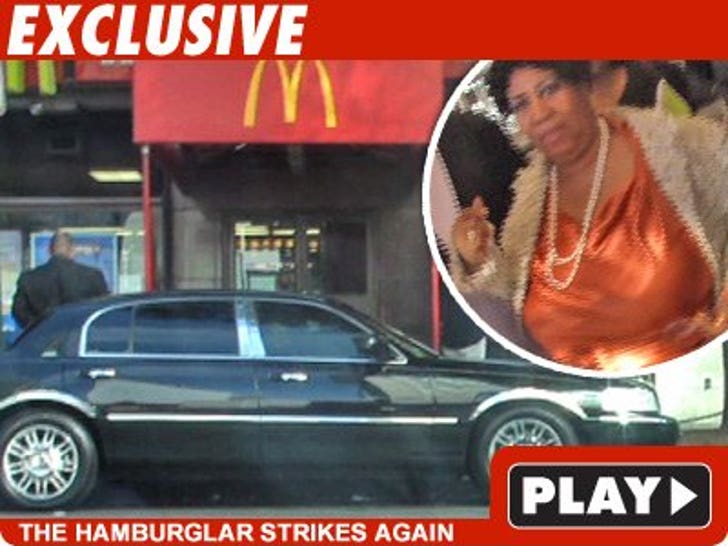 Aretha Franklin had a mid-day itchin' for two all beef patties, special sauce, lettuce, cheese, pickles, onions and a little R-E-S-P-E-C-T!

The Queen of Soul's ride was spotted under the Golden Arches in D.C. yesterday, and although she didn't go in, our McSpies say someone in her crew made a food run for a Big Mac & fries combo. The details on the drink are sketchy -- she either had an orange drink or an iced coffee. Either way, it was delicious.
No word on if Aretha Super Sized the meal.