The Hogan Family -- A Greek Tragedy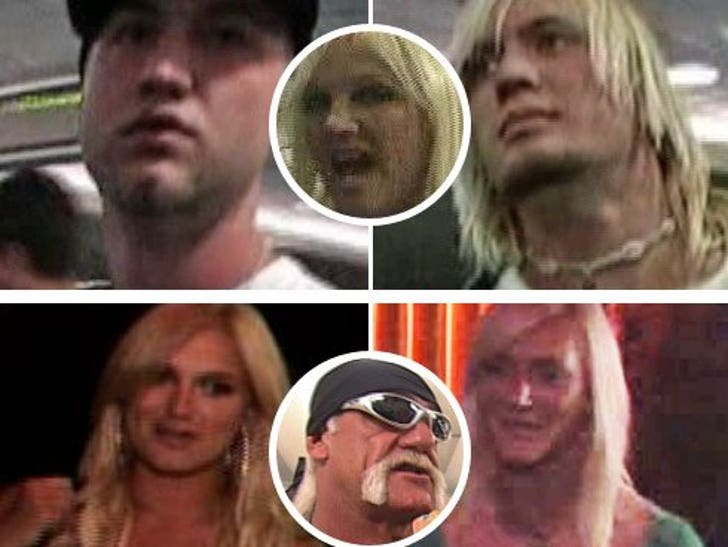 Not many families can brag about falling victim to both the Oedipus and Electra complexes.

Check out the pics of Nick hanging out with mom Linda and her boyfriend Charley -- who's one year older than her ne'er-do-well son and suspiciously similar in looks.
Brooke, who is "freaked out" about Linda's beau, has no problemo with dad dating a carbon copy of herself.