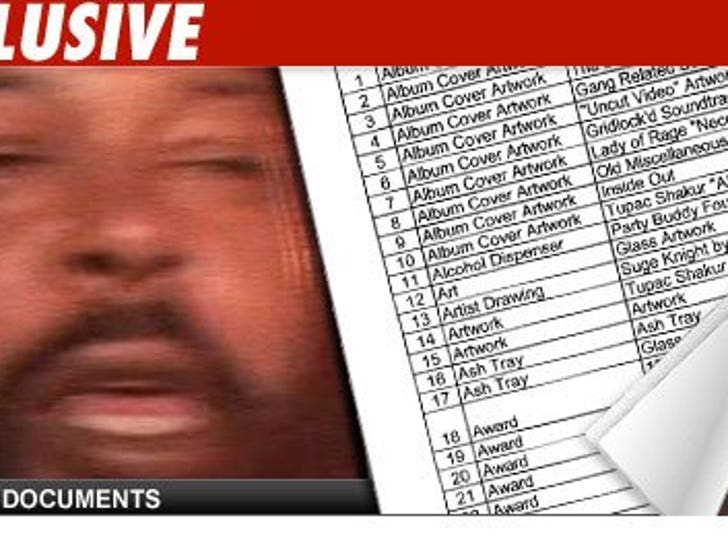 Someone is pulling the trigger on Suge Knight's ... assets.

The trustee who's liquidating Death Row Records has put together a list of items that are perfect for Xmas. If the price is right, you can be the proud owner of the awards Suge had from artists like Mary J. Blige, Snoop Dogg and Dr. Dre.
And then there's the really offbeat stuff. Check out the inventory list.