Britney Spears -- Another Collapse?!!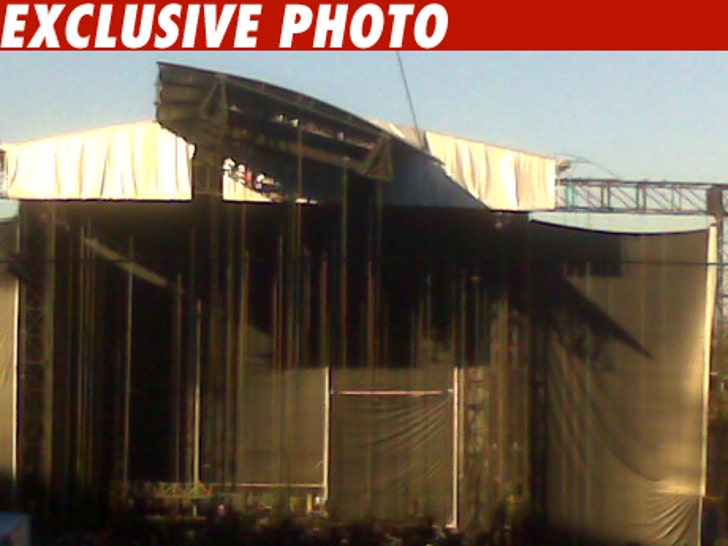 Britney Spears' timing is good these days. The stage she'll take tonight with Madonna semi-collapsed yesterday.

Britney and Justin Timberlake will perform with Madge at Dodger Stadium this evening, at least that's what Ryan Seacrest said on KIIS FM.
Yesterday around 4:00 PM, the roof structure started leaning wildly to the right. A TMZ spy in the stadium snapped this picture and then, priorities straight, ran for safety.
Dodger Stadium sources tell us the stage will be repaired for tonight's show.