Jesse James in Wal-Mart Fashion Shoot-Out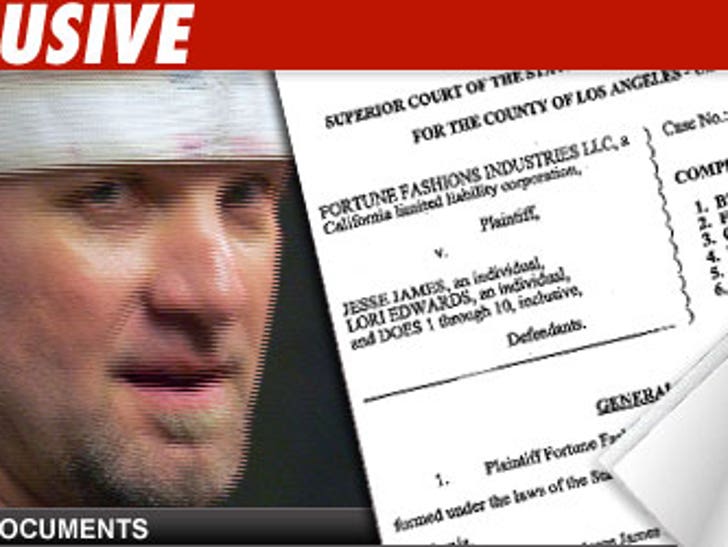 Forget the wild, wild west -- the only place Jesse James seems to be a threat these days is at Wal-Mart

The guy behind West Coast Choppers is being sued for allegedly masterminding a plan to screw a company out of a serious fashion deal.
According to the suit, filed today in L.A. County Superior Court, James was co-creating a line called "America's Brand" with intentions of selling the clothes through Wal-Mart -- when he suddenly decided to cut out his partner at the last minute.
But it gets worse -- the bitter party claims James then stole a key employee, renamed the line after himself -- and started selling the clothes at Wal-Mart anyway. Now, they want a ton of money to make things right -- we're talkin' at least $200,000.
Calls to James were not returned.