Winona Ryder Rushed to the Hospital in London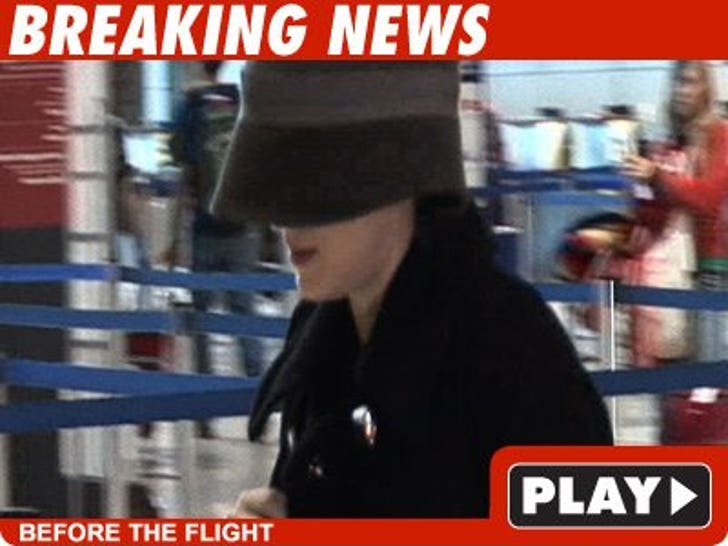 A trans-Atlantic flight for Winona Ryder turned turbulent when Winona Ryder fell ill and had to be taken to the hospital after landing.

Ryder spent only an hour or so at a hospital in London after she complained of illness during her flight from LAX. There was no priority landing and she felt fine by the time the plane touched down, but medics were waiting for her upon landing and transported her immediately to the hospital.
We shot video of Winona getting on the plane in Los Angeles and she clearly looks out of it even before takeoff.
Even though it's November, there's at least one thing these celebs haven't let go ... summer!

Papper Clotheslined by Mayer's Muscle
Someone get John Mayer's bodyguard a gig for the NFL -- because dude tackled a photog outside Wolfgang's Steakhouse in Bev Hills last night.

The guy went ballistic on the pap as Mayer made a mellow exit. The photog says the incident was unprovoked.
Throw out the hair dye -- gray never looked so good.

Brady -- The Knee's Gimpy, Tongue's Just Fine
For a guy who HATES putting his personal life in the public eye, Tom Brady was especially touchy-feely-suckey-facey with Gisele last night.

FOX25 in Boston caught the two gettin' all lovey-dovey during a double date with fellow Patriot Larry Izzo at "The Butcher Shop" restaurant in Boston.
No word if Tom had dessert there ... or at home.