Shauna Sand -- Cheaper Than You Thought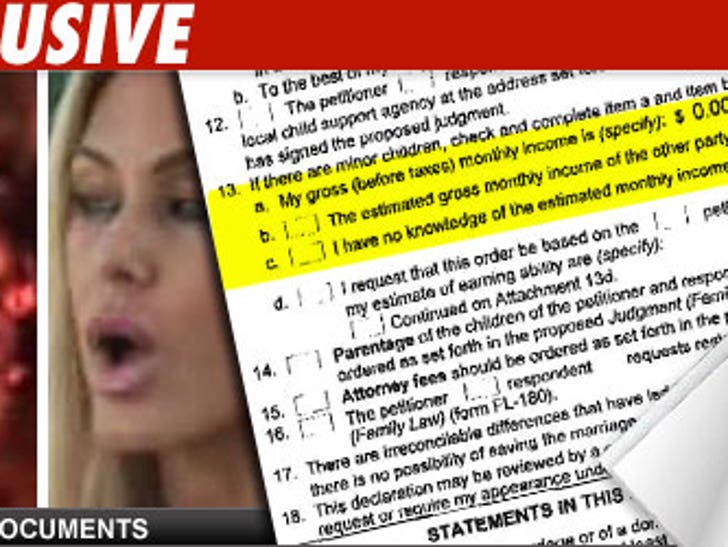 Shauna Sand is worthless -- just ask her latest ex-husband.

According to court documents filed last Friday, Shauna and Romain Chavent finally really officially are divorced. But here's the best part: Romain had to fill in his gross monthly income as well as Shauna's -- for each he wrote $0.00.
So for all of you out there that said Shauna Sand dresses like a working girl, guess you were wrong.