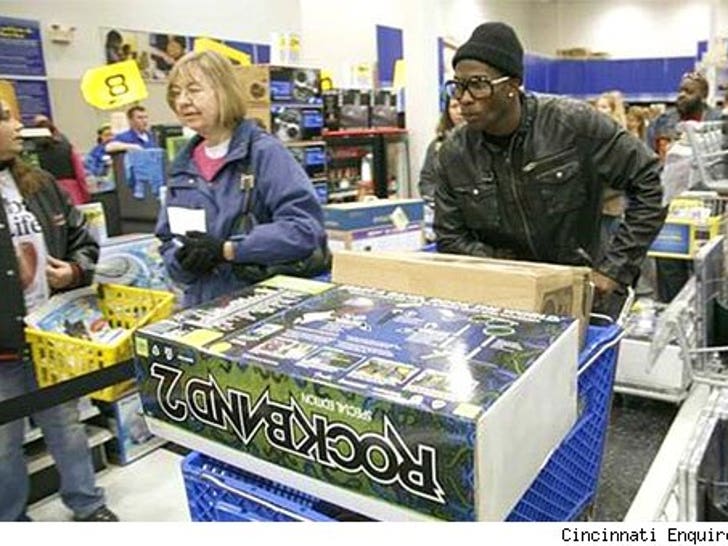 Even super-rich NFL loudmouth Chad Ochocinco is counting his pesos these days.

The Bengals wide receiver started his Black Friday at 5:25 AM in a Best Buy in Florence, KY -- picking up Rock Band 2, a stereo, and a Cuisinart four-slice toaster.
Dude's gotta keep himself busy -- it's not like he's got the playoffs to worry about.