Lawsuit: Workin' for Trump is No Potty!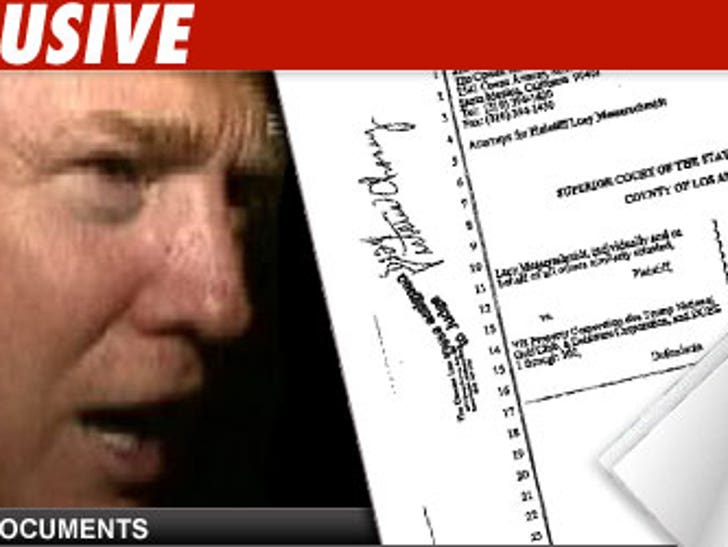 One pissed off former employee of Donald Trump's L.A. golf club claims working for his facility is the same as stitching shoes in a foreign sweatshop -- meaning no lunch or bathroom breaks allowed during work hours.

Former hostess Lucy Messerschmidt is suing the Trump National Golf Club over a number of alleged labor violations, claiming she wasn't given 10-minute paid breaks, 30-minute unpaid lunch breaks or a chance to use the bathroom during her 8-hour shift -- all required by California law.
In the class-action lawsuit filed yesterday in L.A. Superior Court, 45-year-old Lucy also claimed she was fired because of age discrimination. Lucy says she was let go for complaining about her shifts being cut down -- which allegedly happened because a random club manager wanted "fresh faces" and "young girls" working when The Donald came around
Messerschmidt is looking for at least $15,000 in lost wages, damages and fees.