Vinnie Jones Arrested After Bloody Bar Brawl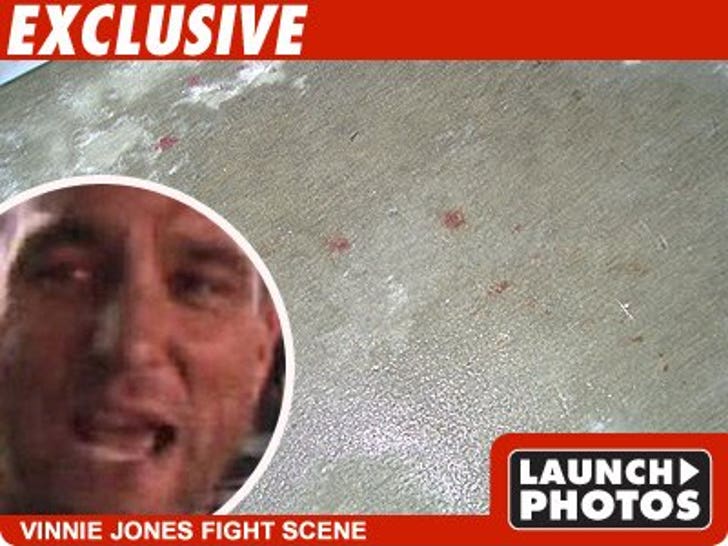 Vinnie Jones was arrested early this morning in Sioux Falls, South Dakota.

Sources tell TMZ it was all over an incident at a local bar, where Jones was allegedly involved in an extremely bloody fight.
We're told Jones, who often plays a violent thug in movies like "Snatch" and "Lock, Stock and Two Smoking Barrels," was smashed in the face with a beer mug and his nose was busted open during the smackdown late last night.
Jones was arrested and booked for misdemeanor simple assault around 8:00 AM this morning. The other guy in the fight was busted for felony aggravated assault.
TMZ has confirmed Jones went to a local hospital to be treated for his injuries. The actor was released after posting a $400 bond. The other guy in the fight is still behind bars.
Jones has a well-known history of violence -- he was found guilty in 1998 of assaulting a neighbor and he had a legendary reputation as a thuggish pro-soccer player back in the U.K.
He is due back in court at a later date.
UPDATE -- Jones' manager tells TMZ Jones wasn't in South Dakota filming a movie -- rather he was there with some friends to do some pheasant hunting.