Birkhead Makes Grave Decision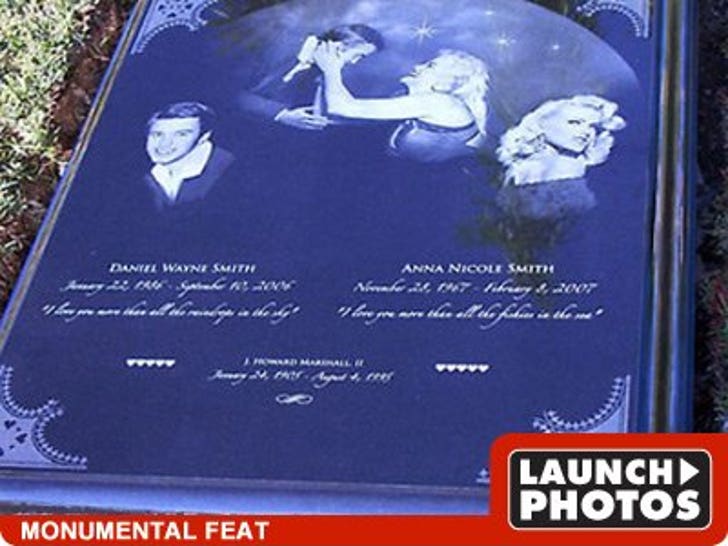 Larry Birkhead sent Anna Nicole another present.....

Mr. B commissioned a 6x5 foot black granite monument that sits on top of the graves of Anne Nicole Smith and Daniel Smith in the Bahamas. It arrived in the Bahamas in time for what would have been Anna's 41st birthday on Nov 28.
Howard K. Stern and Birkhead stood together at the unveiling ceremony.
P.S. -- did you know a portion of J. Howard Marshall's ashes were buried in the same grave?