Vince Young: My Name Was Straight Jacked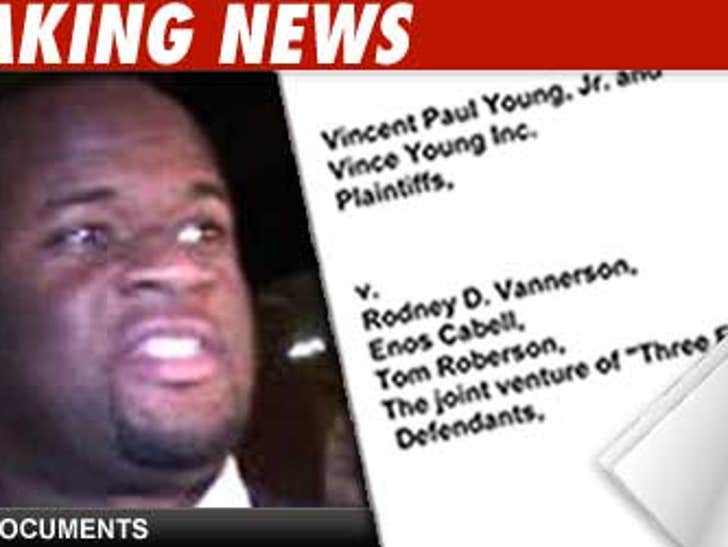 Tennessee Titan Vince Young is doing whatever he can to get his mojo back this year -- he says someone else stole his nickname "In-vince-able" and his initials "VY" two years ago, and he wants 'em back.
Young claims in a Federal lawsuit three dudes from deep in the heart of Texas applied for the trademark for "VY" and "INVINCEABLE" the day after he won the Rose Bowl back in 2006 -- locking up the rights.
Now, young's lawyer tells us, the football star can't get deals with Reebok and video game makers, among others, because the defendants won't give up their claim to "VY" or "INVINCEABLE."
Weird sports trivia fact: According to Vince's attorney, one of the defendants is Enos Cabell, who played third base for the Houston Astros back in the '70s. We're still waiting for some calls back from the people getting sued.