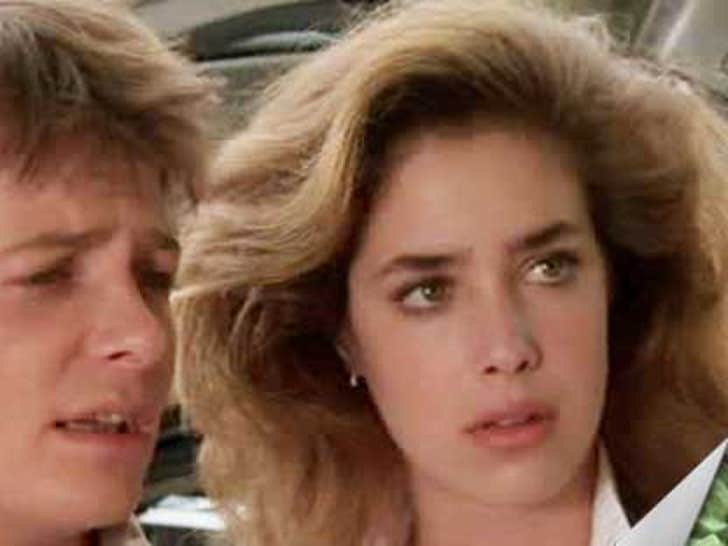 It's Claudia Wells who played Marty McFly's girlfriend, Jennifer Parker, in the 1985 film "Back to the Future."

Because her mother was diagnosed with cancer, Claudia had to drop out of the two sequels and was replaced by Elisabeth Shue.
Claudia owns a designer discount boutique for men in L.A. called Armani Wells.