Lusty Chica Goes Loca for Gerard Butler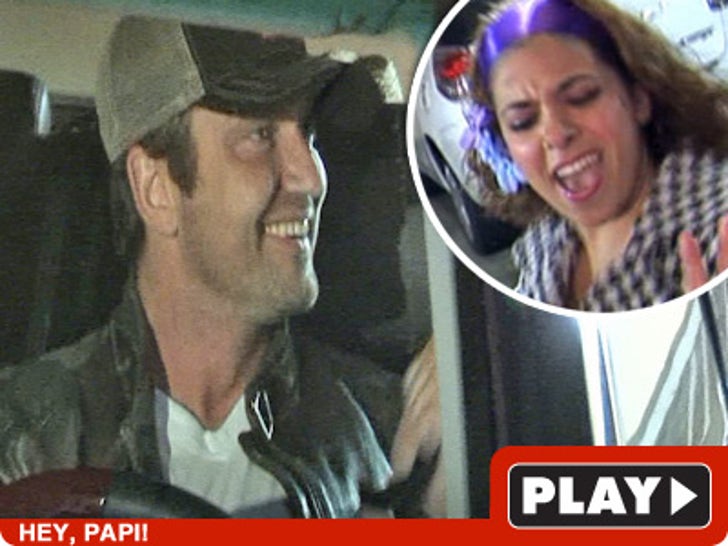 Gerard Butler is probably used to ladies chasing after him -- but not like this!
The "300" star was leaving a party in Westwood last night when a vocally proud Latina literally ran after his car -- all while dancing and screaming, "This is a real Latina, not Cameron Diaz!"
Sadly, Gerard didn't stop for her digits.