Michael Jackson -- The New Kevin Bacon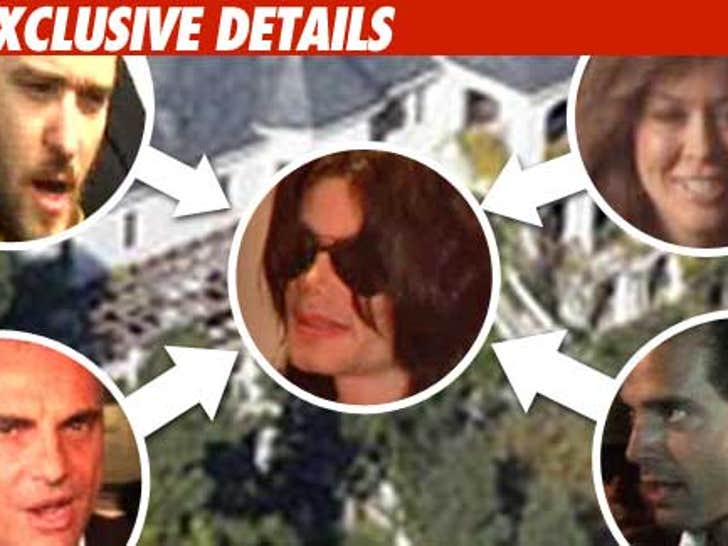 Michael Jackson has not just leased a $100,000 a month mansion -- by making the deal he's created a connection with Justin Timberlake, Ed Hardy, "Baywatch" and "Dancing with the Stars."
Here's the deal. As we first reported, Jackson inked the deal for the Holmby Hills mansion several weeks ago. The place is owned by the Guez living trust, managed by Hubert Guez, a textile magnate who is the newly named CEO of Ed Hardy. Now here's where the plot thickens. Jacko made a rare public appearance last May at the 50th birthday party of Christian Audigier, the famous Ed Hardy designer.
But wait, there's more. Hubert Guez has a brother, Paul, who ran a massive textile company with him. Paul has a son, Danny, who started a clothing line with Justin Timberlake, called William Rast.
But the story isn't over. Paul's other son, David, is an actor, but he doesn't use his dad's last name. Rather, David uses his mom's maiden name -- Charvet. Yes, the same David Charvet who was on "Baywatch" and is engaged to Brooke Burke.
Kevin Bacon, eat your heart out.