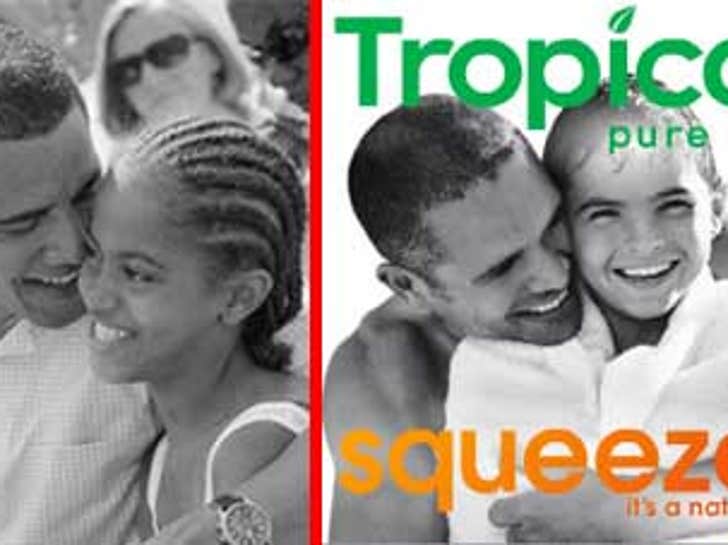 We were staring at this Tropicana ad all day yesterday. It's pretty clear to us Tropicana has put the squeeze on Barack Obama and Malia.
Remember the days when OJ was pure....
UPDATE -- A rep for Tropicana tells us, "While the similarity was unintentional, it's good to hear that the images in our new Tropicana campaign entitled "Squeeze, it's a natural" are resonating with consumers and are reflective of American families - even the first family. We're glad to see they squeeze too."