Lily Allen Goes Balls Out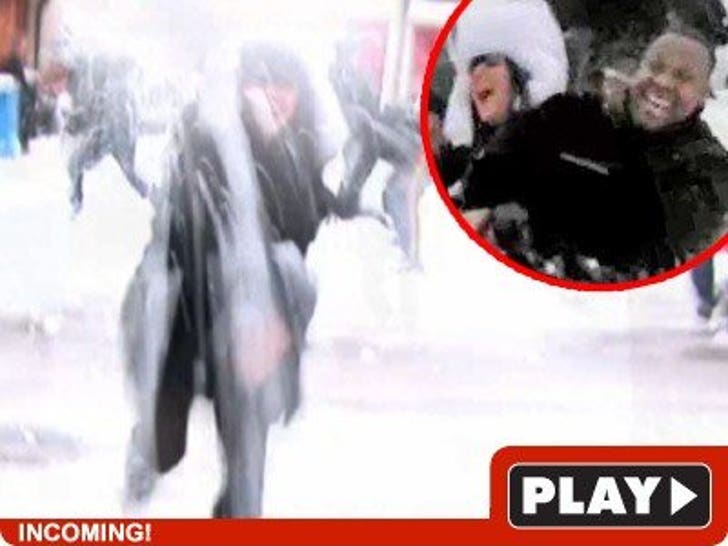 Lily Allen and her buds started an all-out war with the paps in the streets of London today -- and girl's got killer aim, check her out pelting out photog square in the lens!
From there, Allen and Co. went sledding, with Lily riding her assistant for a sled. We doubt that was part of the job description ...