The Indian Regis Drops a Milli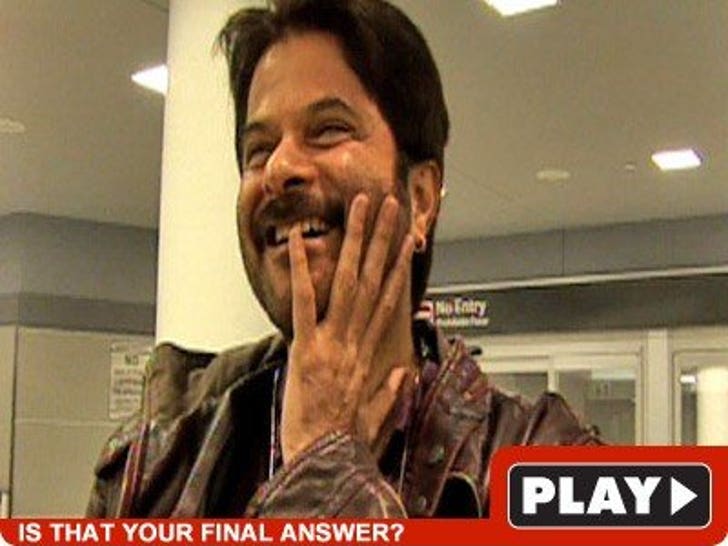 "Slumdog" star Anil Kapoor had plenty to talk about -- but there were only six words we wanted to hear: "Who wants to be a milla-naire?!"
Not only did Anil bust out the line -- but the owner of the greatest head of hair in all of India also used up a "phone a friend" lifeline for the follow-up Q.
Milk it while you got it!