Spade's Spawn Has Arrived!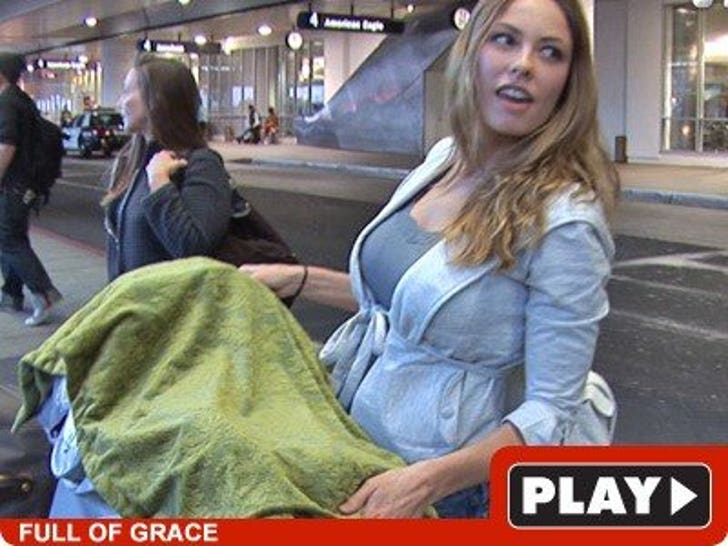 David Spade's got date with a beautiful baby this weekend -- his own.
We're still a little shocked that he knocked up a Playmate -- but yesterday, baby mama Jillian Grace arrived at LAX with their 5-month-old daughter in tow.
And even though mom and daughter traveled all the way from Missouri to see Spade, Grace still says he's a "great dad."