Francis Threatens to Go "Chris Brown" on Woman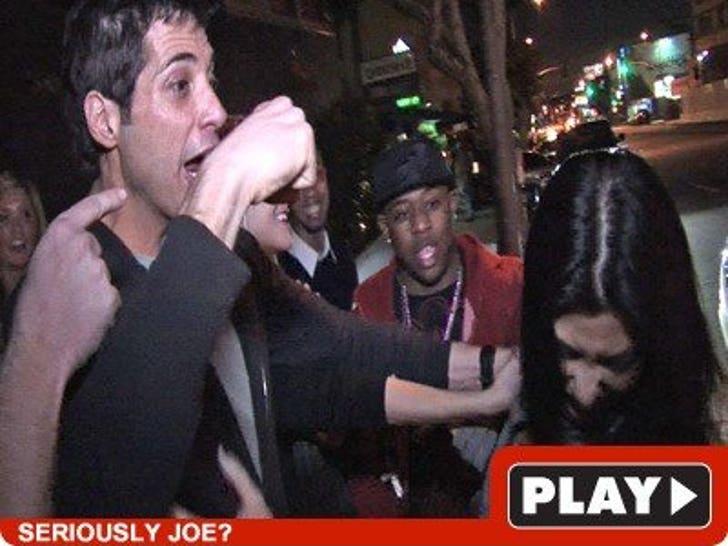 If the ladies didn't already hate him for exploiting drunk girls who take their tops off, they're really gonna despise Joe Francis now -- because last night at MyHouse nightclub, he pretended to be Chris Brown beating Rihanna.
Kourtney Kardashian was an unwilling accomplice as fresh-from-house arrest Joe mocked the alleged assault that left Rihanna with contusions, swollen eyes, cut lip and a bloody nose.
One club-goer didn't think it was a joke and almost smacked Joe back. If only ...