Guess Who This Kid Turned Into!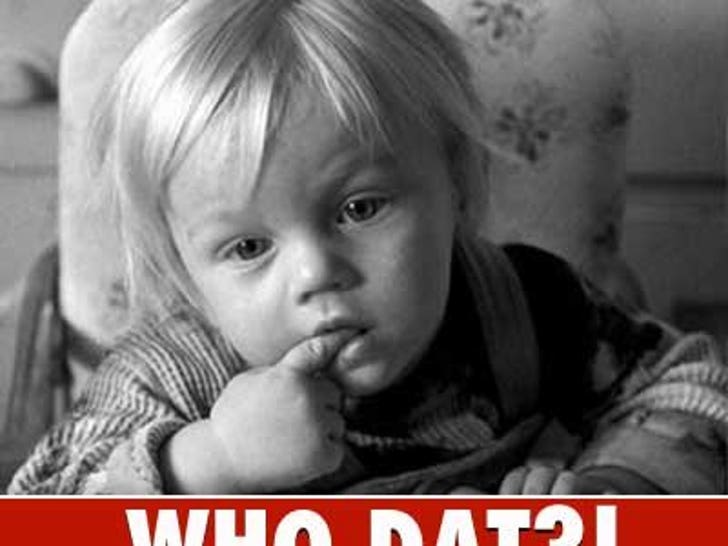 OctoMom's Birth Certificates
TMZ has obtained birth certificates for OctoMom's babies -- all 14 of them!
As for the octuplets, no father is listed on the birth certificates. Nadya Suleman signed all eight.
As for the other six kids, four of the docs have David Solomon listed as the dad. The other two have no father listed. But all six kids have Solomon's last name.
Tinseltown is filled with celebs who think their royal s**t don't stink -- See which stars are ready to take the throne!
Celebrity Housing Bust -- The Biggest Losers
Celebs are used to purchasing million dollar homes and trading them like baseball cards, but with the economy hitting rock bottom, stars like Britney Spears, Richard Gere, Elle Macpherson and Shaquille O'Neal have drastically slashed millions on their mansions on the market.
If you ever wanted to live in your Idol's digs -- now's the time.
In March, Seth Rogen will officially become the 9th dude pasted on the cover of Playboy Magazine. So we gotta ask -- do you know the other eight lucky guys, or were you too busy drooling over ... the articles?
Jacko's Crapo Up for Auction
From bejeweled gloves and a tacky robe, to the Neverland Gate and even the "scissorhands" from "Edward Scissorhands," perennially broke Michael Jackson needs dough and is auctioning off tons of his overpriced weird stuff. Check out why Jacko is the King of Schlock.