Sam Serenades LiLo -- You're Out of Control!!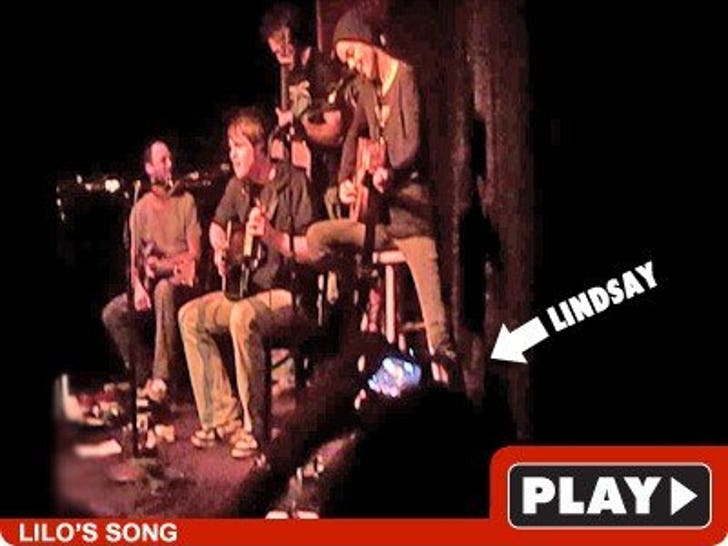 Samantha Ronson dedicated a song to Lindsay last night -- a song that was very telling about their volatile relationship.
During the acoustic concert at Genghis Cohen in L.A., Sam got "awwwws" from the crowd when she told 'em "This is for Lindsay," but the song included lyrics like "I'll follow you out of control ... I'm falling after you, in and out of love." In her dedication Sam also said, "You get your heart broken sometimes and then you unbreak it and break it again."
Linds was there -- sitting front row with a digital camera -- and said the song made her mad. Fight 3,173 on the way?