Rihanna's Ride Pulled Over in Hollywood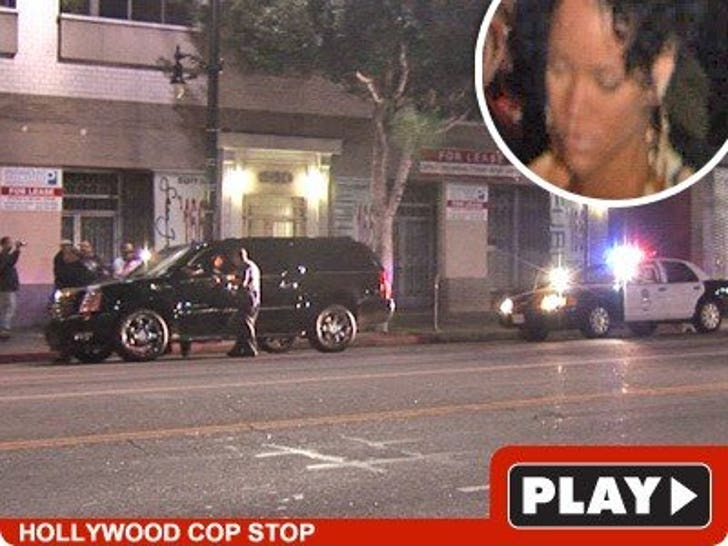 Rihanna's late night on the town ended with another run-in with cops -- but this time it was her driver, not Chris Brown, answering the questions.
Shortly after 2:00 AM PT, cops pulled over her driver in Hollywood for no front license plate and for tinted windows. Rihanna was sitting in the backseat of the vehicle while LAPD issued the ticket.
RiRi had just wrapped up a night of partying at Les Deux.