UCLA Students Unite to Expel James Franco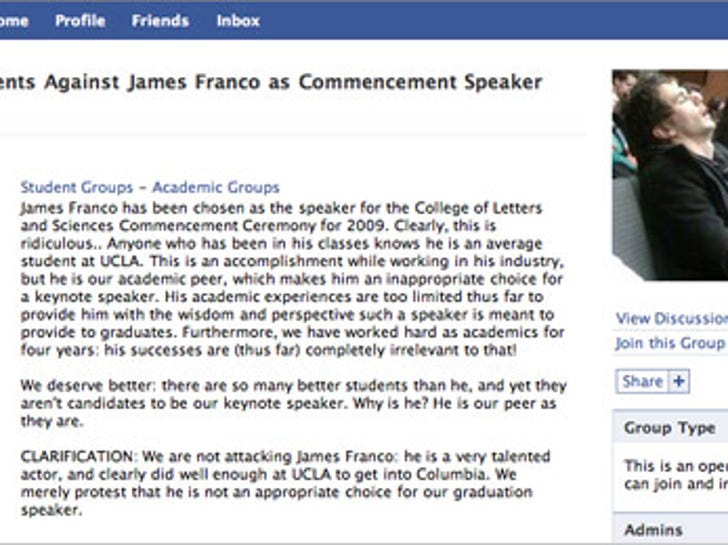 When James Franco wakes up from his mid-lecture nap at Columbia, he'll find out he's been selected to speak at the upcoming UCLA graduation ceremony -- and some of the students couldn't be more pissed off!!
Some bitter Bruins launched the "UCLA Students Against James Franco as Commencement Speaker" group on Facebook, attacking the actor's "wisdom" -- or lack thereof -- because he only graduated from the school last year.
The group, already 210 members strong, states "Clearly, this is ridiculous. Anyone who has been in his classes knows he is an average student." They also claim Franco lacks "the wisdom and perspective such a speaker is meant to provide the graduates."
At the end of their digi-rant, the group does throw Franco a bone, saying "He is a very talented actor, and clearly did well enough at UCLA to get into Columbia. We merely protest that he is not an appropriate choice for our graduation speaker."
We didn't call Franco for comment, because we didn't want to wake him up.