Now Hiring: People To Emotionally Abuse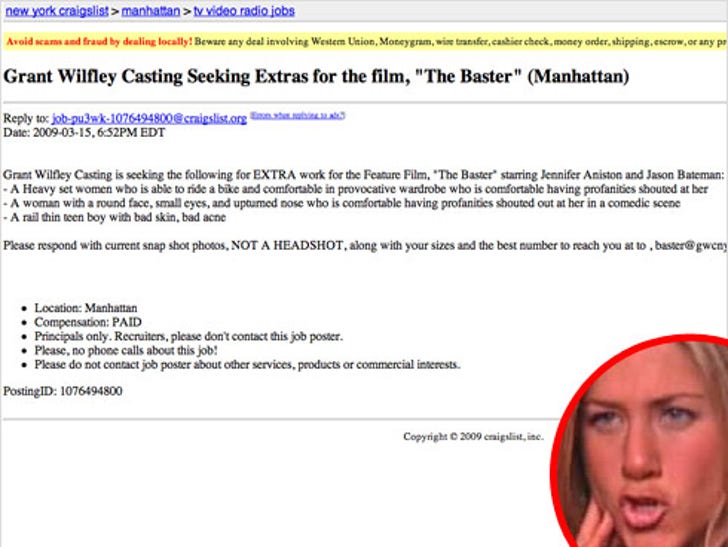 Watch out normal people, it looks like the new Jennifer Aniston and Jason Bateman movie is going to be a little cruel.
According to a recent Craigslist posting, the casting crew for "The Baster" is looking for a "heavy set woman" and a "woman with a round face, small eyes, and upturned nose" to have profanities shouted at them in a scene for the movie. Also, they're looking for a skinny boy with bad acne. He'll probably have profanities thrown at him too.
Any one interested in letting beautiful celebrities demean them can reply to the post -- but only if you live in the New York area.