Members of Congress -- They're Lovin' It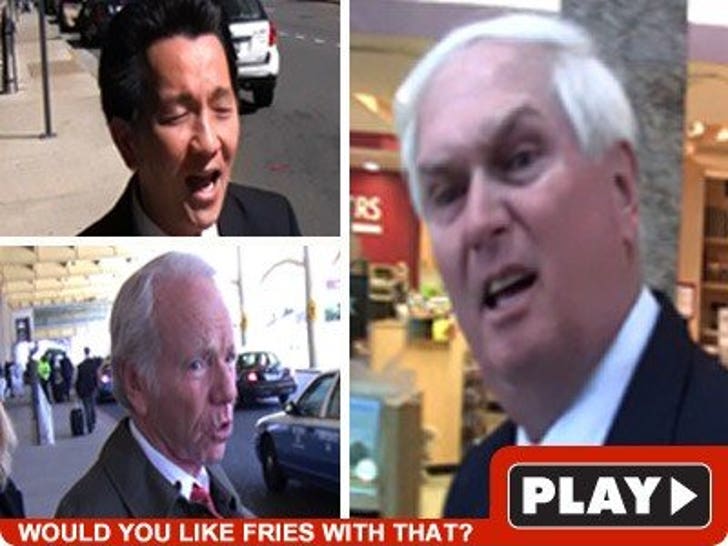 UPDATE: FEAR NOT, DOUBLE CHEESEBURGER FANS!! McDonald's has not removed the DC from the regular menu -- it's just off the "Dollar Menu." So please stop calling your local McDonald's ... and certainly don't call 911.
McDonald's is one of the few recession-proof businesses in America -- its stock rose 6% in 2008, and we think it's because of its dollar menu. So, Tennessee Congressman John Duncan, Jr., Connecticut Senator Joe Lieberman and Louisiana Congressman Joseph Cao -- how do you spend your George Washingtons at Mickey D's?