'Bama Cop Let Johnson's Crazy Talking Fan Go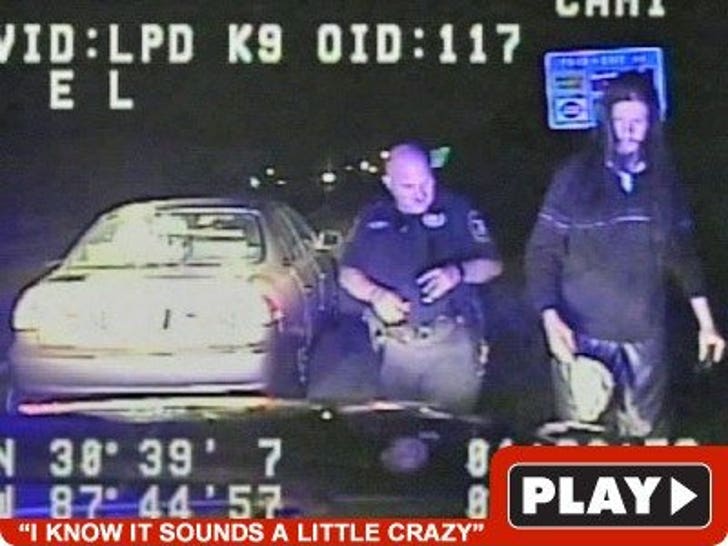 UPDATE: TMZ has obtained even more of the crazy dashcam footage of Shawn Johnson's obsessed fan when he was stopped in 'Bama -- five days before he was arrested near the "Dancing" set with guns and duct tape in his car.
The man accused of stalking Shawn Johnson was actually stopped by Alabama cops during his cross country trek to California -- and was caught on tape nonsensically rambling to police about his plans to meet and marry the Olympic champion.
In surveillance video taken five days before he was arrested, Robert O'Ryan can be heard telling police, "I'm meeting with her. I've been communicating with her ... Basically, I'm gonna try to get her to marry me." O'Ryan also says all his conversations with Johnson have been "telepathic." And after hearing all this crazy talk -- the officer LET HIM GO!
According to WKRG in Alabama, O'Ryan was given two traffic tickets: one for having no insurance and the other for an expired license plate.
O'Ryan was arrested on March 24 after trying to break into the lot where Johnson films "Dancing with the Stars." He was charged with one felony count of stalking and two misdemeanor counts of carrying a loaded firearm in a vehicle.