Lohan & Lily -- I Got Your Crazy!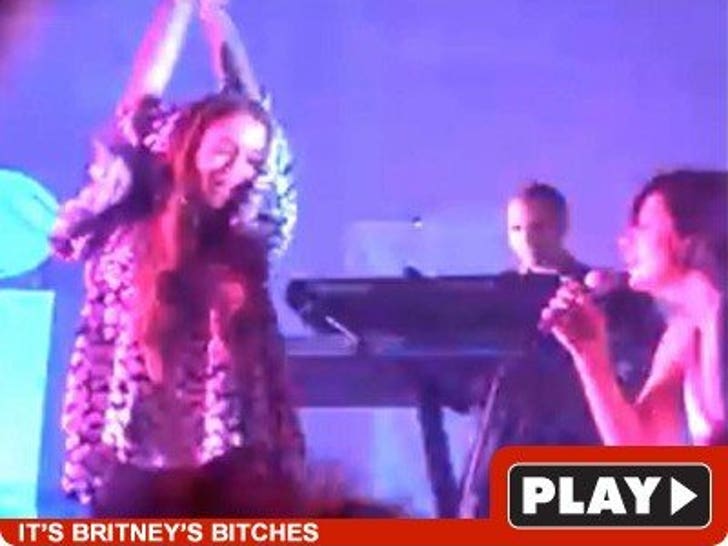 Lily Allen, Lindsay Lohan and Britney Spears -- a train wreck trifecta if we've ever heard of one -- all came together last night at the Wiltern.
Allen performed Brit Brit's "Womanizer" for the crowd at her L.A. concert -- and Lohan jumped up on stage to flail her arms around and attempt to sing alongside her. Spears would be proud.